Rise & Shine: Taking Care of Your Employees and Business
May 12, 2021 (9:30 AM - 10:30 AM) (PDT)
Description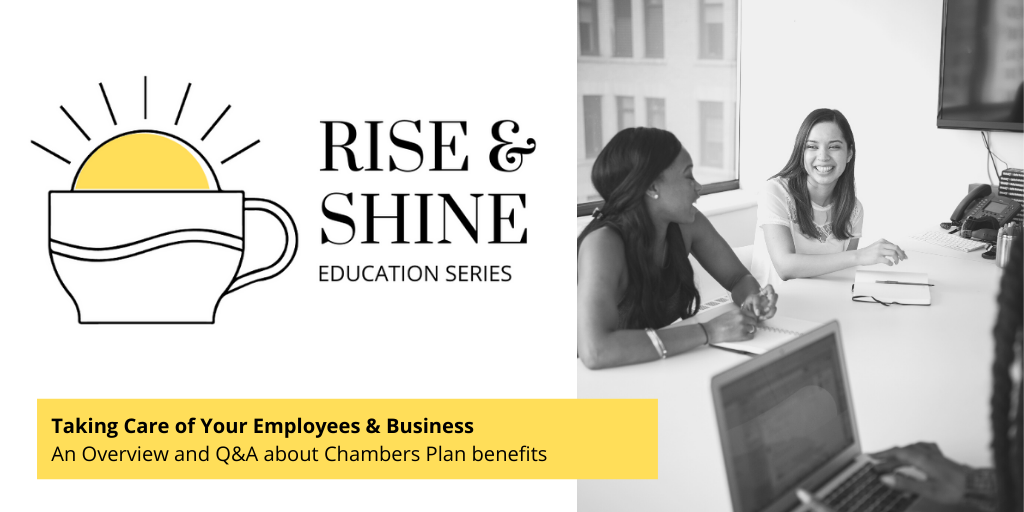 Chambers Plan – an extraordinary plan for extraordinary times
Join us for an overview of why a benefits plan is important for the physical and mental wellbeing of your employees, and the health of your business.
This presentation will discuss the plan benefits and additional coverage options such as the Employee Assistance Program.
You'll have an opportunity to ask questions during this presentation.
To register, please follow this link.